It takes an extraordinary man to make the decision to leave a lucrative practice and a comfortable life for himself and his family to journey back to a nation he had left many years before, to embark on a campaign for a senate seat in an electoral system so riddled with corruption so as to render the fair candidate a loser even before votes are cast. And beyond extraordinary is a man so determined to make his homeland a better place that he places his name on the line for the chance to bring about change.
Brod Martin Bautista, it seems, was never one to be ordinary.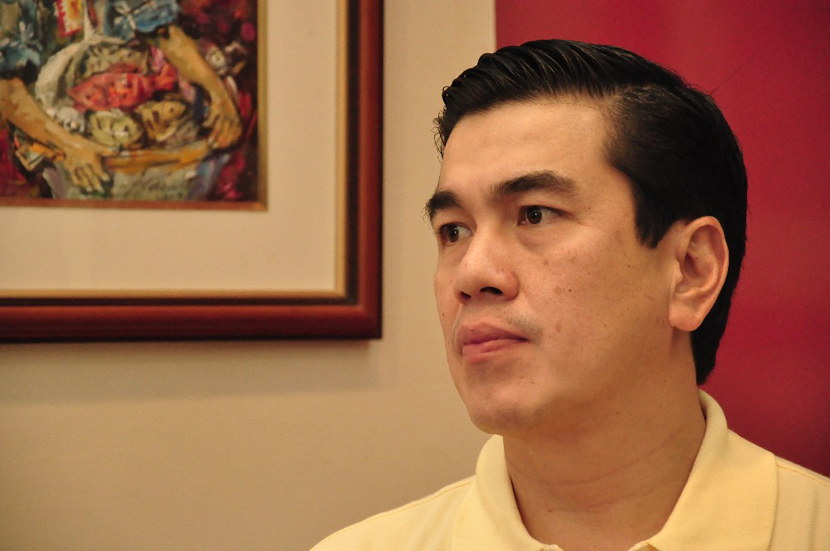 An unlikely candidate
After 17 years of enjoying a successful medical practice as a gastroenterologist in Oklahoma, Brod Martin came home summer of 2006 and along with two other members of the "Ang Kapatiran" political party, ran for the senatorial seat in the May 2007 elections. Running on a platform to "bring back decency, integrity, and honesty and even the fear of God into Philippine politics", he faced off against political heavyweights, all "professionals" in the practice of "traditional politics." A virtual unknown, he nevertheless garnered a respectable 758,000 votes; even without spending a single cent on TV and radio ads.
"We cannot default on our responsibility to contribute to the country that nurtured us", he writes of his motivation to finally return and enter politics. "There comes a point in our lives when living a good and secure and prosperous existence becomes immoral when you cast a blind eye to the terrible suffering all around us." To "leave our country at the mercy of traditional politicians" was for him unconscionable. He contends that "the traditional political formula has only served to make the poor poorer; (as traditional) politicians (are) beholden to special interests that strengthen their own political power at the expense of becoming less credible and capable of making difficult decisions that will advance the common good."
He laments the fact that while the situation "20 years ago was bad; today, it is worse." "There is no (functional) healthcare or educational system to speak of. Meanwhile, much of the budget is allocated to paying off the national debt at the expense of the poor having even less social services, poorer education and a crumbling infrastructure."
Three decades in the making
Even as a fresh high school graduate in 1980, Brod Martin knew that eventually, he was bound to enter the realm of public service. This desire to serve might have had roots in his experiences as a teenager growing up during the Marcos years. As he puts it, having been born on 1962, he "grew up under the shadow of Martial Law."
While he wanted to serve, he first had to achieve financial independence. In medicine, he found a profession that could "provide financial stability and at the same time a position that would allow (him) to help others." Moreover, he thought lawyers faced a bleak future ahead of them under Martial Law, and medicine was the "more benign profession." He entered UPCM and graduated in 1989.
After graduating he left with his wife, now a practicing pulmonologist, for the United States to pursue training as an internist-gastroenterologist at the State University of New York from 1989 to 1996. At one point he taught Physical Diagnosis to third year medical students full-time for one year at the same institution. After training in New York, they moved to Guymon, Oklahoma, a rural town of about 10,000 where they were able to set up a thriving medical practice. They have established their own clinic, the Specialty Clinics of St. Anne (where at one point, they saw around 120 patients a day), and cofounded a private school, the Good Shepherd Montessori Academy.
While UP graduates leaving for abroad are typically criticized, Brod Martin is unapologetic for his decision to practice in the United States. "We have to go to America because we need to go," he says. "I cannot begrudge those (who migrate) for having the courage to make life-changing choices; you make sacrifices for your children."
Moreover, he credits his experience in America for having taught him "valuable lessons on how to live." If there is one thing he learned in his life "in exile", it is that "you live according to what you can accomplish." He also does not make secret his admiration for the graduate training programs in the United States. "This is the only country that pays attending physicians full-time salaries to read, research and teach interns, residents and fellows. Trainees get the undivided attention of wonderful physician-teachers. The facilities in the US are beyond comparison. There is no question about the superiority of graduate medical education in the US."
The challenge, he says, is for us "to make our country irresistible to Filipino physicians." As he did, he advises that if young students decide to go abroad, to learn, and to earn for themselves, they must ultimately come back to complete the "brain-gain cycle."
The successful practice he has set up abroad is not an end, as he puts it, but rather a "means of achieving personal goals." "We're not here to become physicians alone; (we're here) to become better persons – more God-fearing and more fervent patriots." For him, ultimately the goal of his practice abroad was to provide him the means to serve his fellow Filipinos back home.
On PHI KAPPA MU
In PHI he saw examples of great men that much like him dared to profoundly change the times in which they lived. He cites as early idols in the fraternity Dean Florentino Herrera and Dr. Conrado Dayrit among many; and he mentions especially, the communist revolutionary Dr. Jesus Lava. He says that though one may take issue with Dr. Lava's ideology, one can never doubt his genuine commitment to service of the Filipino people. Of Dr. Lava, Brod Martin says, "this was a man who made his choices; he was a landed person, educated, (who) chose to give everything for his country – a genuine bayani in my book, iyan ang PHI". Indeed one thing he is proud of in the fraternity is the depth and quality of the brods.
Being PHI, he believes, is a reflection of the quality of one's choices in life. "Early on, you are confronted with choices. Sasali ba ako? Kung sasali ako, saan?" PHI, he says, was "one very good choice." "I was able to associate with people I want to associate with the rest of my life." He recalls that his days as a resident brod in the college were "the best".
Asked how he envisions the fraternity, he says: "The fraternity should continue to set an example. We should have nationalistic physicians who are confident with their choices. How a brod acts as a physician is a reflection of our fraternity, so all we need are for brods to continue to be good, caring and honest physicians who do well in the profession."
As for him, he "want(s) to be an example of somebody who bucked the trend – a  gastroenterologist, successful in the United States, who went back to the Philippines at the time when the country required us to come back. I want to be remembered as somebody who tried his best to make life better than what it is right now; and you know that's quite a tall order but that's how I want to be remembered."
After the failed senatorial bid, Brod Martin remains relentless on pursuing public office. "We have to think broadly and aspire for greater goals." Of his future plans, he says: "Masasabing suntok sa buwan itong gagawin ko sa 2010. Pero iyan ang PHI. We have to try."
Quixotic is the word that has become near-synonymous with his name, connoting a sense of fanciful idealism but a purveyor of unrealistic dreams he is not. To know Bautista is to realize that idealism does not have to die in the real world. He may in fact be more sensible and more in touch with reality than critics would suggest. For despite being away from the Philippines for nearly two decades, he has retained and strengthened that which many of his age and profession have forgotten - the sense of moral responsibility to his suffering countrymen who desperately need not just a doctor, but a leader who could make a difference.