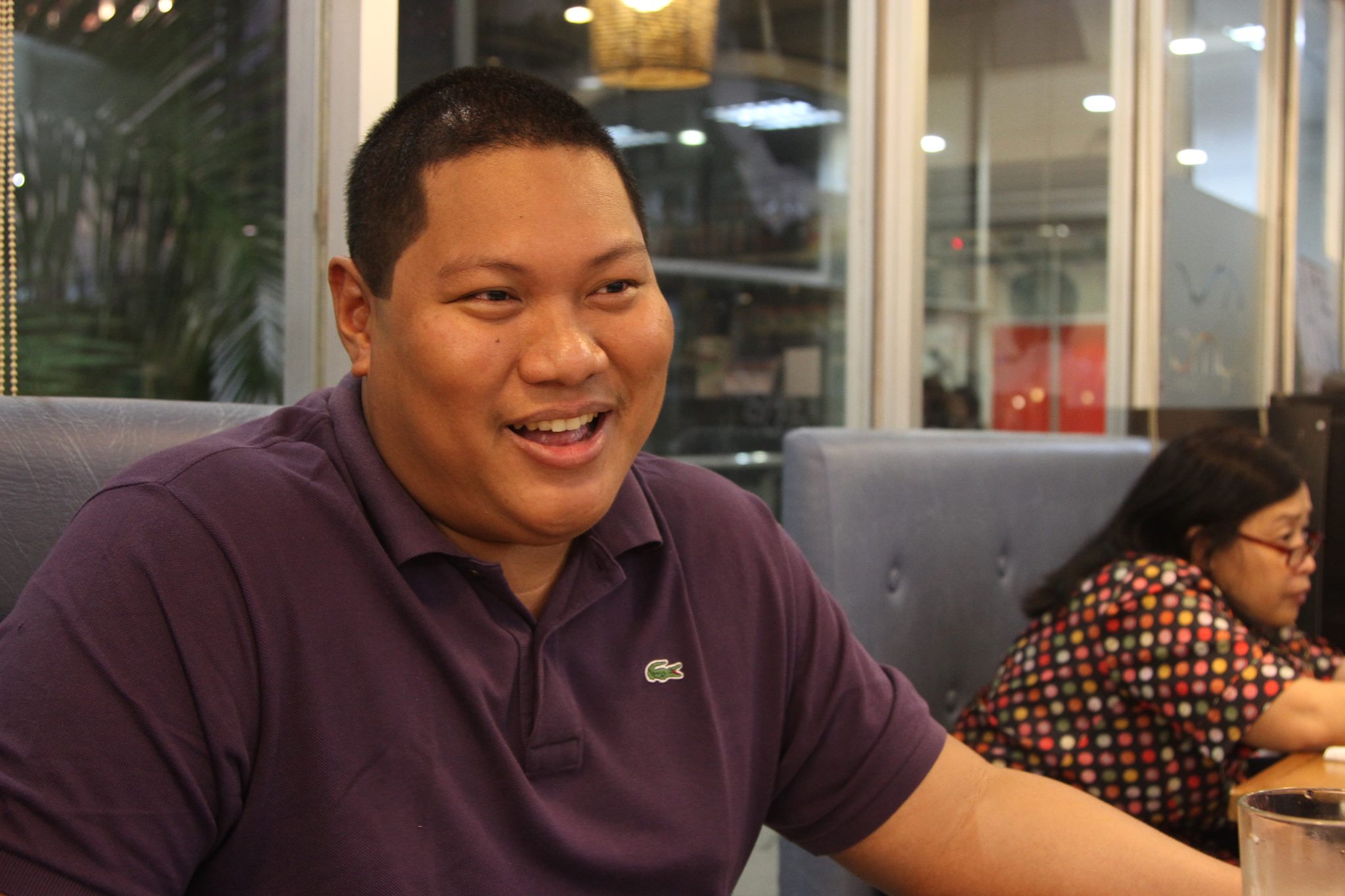 "Broli rules: order lang kayo, kahit ano, basta mauubos niyo." As platefuls of roasted lamb, greek cheese and other delightful morsels started arriving on our table in the quaint restaurant where we held our interview, I cannot help but wonder what makes a man of this magnitude: Is it hard work? Leadership? Diligence? Intelligence? In this brief encounter with Brod Enrico Paolo Chiong Banzuela ф2000, I realized that he already possesses all of those; what sets him apart from others is his capacity to inspire, and his insatiable desire to give back to those that helped him reach the top.
Beginnings
Broli, as he is affectionately called by his colleagues and students, originally wanted to become a Doctor to the Barrio. At that time, right after his graduation, he thought of the DOH program as the perfect balance between work, leisure and service."kumita ka na, andami mo pang natulungan, naka-travel ka pa. So parang best of both worlds," he recalls.
So how did he end up in teaching instead? It was, he mentions, a happy accident. It was 2005, and it was a difficult time to be a medical graduate because the board passing rates were only around 50% at that time. Broli's worst fear was failing to make the cut, so he made sure to hit the books diligently while also working hard at his hospital rotations. When the time came for them to review for the boards, he remembers locking himself in his apartment and just reading and reading from sunrise to sundown and even beyond. It wasn't exactly the most amazing experience as far as he could remember; however, with his hard work bore fruit, and he became a licensed Medical Doctor.
Immediately after passing the boards, he went by the campus looking for opportunities. That was when he came by a job opening at the National Institutes of Health. It was a research stint, not too tiresome and it paid well so he took it. It was in the midst of this calm that he decided to write a primer for the medical board exams. He thought about his relatives who were also studying to become doctors, and he did not want them to experience the stress and anxiety he experienced while reviewing. Incidentally, the dean of the San Beda College of Medicine, who was his superior at that time, noticed it and immediately offered Broli a teaching post, as at that time the SBCM was preparing their first batch of graduates for the Board Exam.
After that, everything just fell into place. He tried for one last time to give medical practice a chance, by spending a month treating patients in Boracay Island. It was then that he realized how painful it was to have a patient die on you.
My students will do that for me.
One could easily tell that Broli is a natural teacher—even in situations outside the classroom (i.e. this interview), one could easily lose count of Broli's learning points on career, science, and life choices in general.  Unsurprisingly, he comes from a long line of teachers: grandmothers, aunts and uncles, all professed to a life in the academe.
For Broli, teaching is a discipline that always has room for improvement. He believes that San Beda was the perfect proving ground—it was relatively new back then, the students were all eager to learn and it provided a chance for a new educator to redeem himself. "You improve as you go along," he asserts. Eventually, he found himself enjoying teaching a lot; and even though his friends and peers thought that he could make for an excellent clinician, this led him to decide that he was going to become a fulltime teacher for the rest of his life.  Broli recalls how at one point, a friend told him that a UP medical graduate is supposed to save a certain number of lives, and that if he became a fulltime teacher, he could not fulfil that unspoken rule. He says however that as long as he did his best in teaching future doctors, "the lives I'm supposed to save? My students will do that for me." 
At the moment, he is perhaps best known as the brains behind Topnotch, the country's leading medical board preparatory program. His methods in helping future doctors pass the boards reflect his experiences and personal philosophy:
 "All out mo yung sa content, delivery, and also try to make them feel good. You try to modify not only their cognitive pero pati yung non-cognitive, yung mga attitudes nila. Ganun yung mga board ops ng Phi eh. Talagang total service. So in-apply namin yun for the first batch. Nagustuhan, maganda yung feedback, sila-sila mismo nag-recruit. Word of mouth lang bai. Nag-advertise lang kami once. When we were starting, naglagay lang kami ng posters in certain hospitals. That's it. After the first batch, yung naging mindset kasi namin, hindi negosyo yung Topnotch eh. Para siyang practice. Doctors' practice. "
Ties that bind
"They already did a study on the source of Happiness. They found out that Happiness, really, is all about relationships. Not career, not money. I'm cognizant of that fact. That's why I bring everyone around." A firm believer in relationships, Broli believes in putting friends first in whatever achievement he claims. In his conferences and meetings, he never forgets to bring his family around. And with every new undertaking, he never forgets to give opportunities to his Brods, who also at one point did the same for him. "To this day, I maintain my involvement in the Fraternity. Nagpapasaya sa akin yan bai. Laki ng tulong ng mga Brods eh."Joining the Fraternity, Broli mentions, will open up a lot of doors and opportunities. After all, he says he wouldn't have met the Brods who helped him along the way if he never joined the Fraternity.
Indeed, Broli's story of success is made of a lot of passion and meaning. As to his students and others striving to be like him someday, all he has to say is this: "You always strive for significance, and never success. If you follow that rule, you'll never go astray. Success is something you do for yourself. Significance is something you do for others. Always strive for significance."